$5.00
donation for $100.00 returns find out
here
Shop Now
|
Auction
Events
Upcoming Event:
Beauty of the World Benefit Pageant™
Statewide Beauty Benefit Competition for ages between 12 and 17.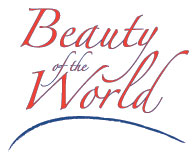 This event will feature the beauty, talent, intellect, personality of selected candidates from a pool of applications in each state. The state winner will compete in national competition in November, 2010 in Seattle.
Each state winner will carry the title for one year. Responsibilities include being a role model for less privileged children around the world by visiting schools, hospitals and campaigning safe health, peace and love for each other.
For more information,
click here.
To purchase a ticket, please click on the city and state below:
Portland, Oregon
Las Vegas, Nevada
Los Angelis, California
Des Moines, Iowa
Omaha, Nebraska