$5.00
donation for $100.00 returns find out
here
Shop Now
|
Auction
Our mission is to serve less-privileged women and children around the world. We support quality education that creates hope for an improved community and a secure future.
Our vision is to build a healthy and caring community and to see improvement in children's health, learning and prenatal care in developing countries.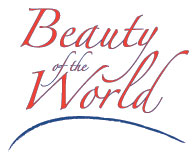 Upcoming Events:
Beauty of the World Pageant™
Children are the beauty of the world future ambassador starts now register to compete for 'Miss Beauty of the world' and prizes in your state;
age 12 -17.
Register your child as a contestant
or
Other News:

Mary-Jay Magazine to Launch
Need to know how you can control your allergy diabetes, asthma? Visit the Mary Jay Health Foundation Managazine.
Learn More>>
Connect with Us:
Newsletter Sign-up: